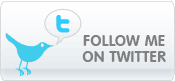 Have you heard of twitter? Yes, although for many internet users twitter has become part of their life, I still dare to ask because I know that there are still millions of internet users who do not have the slightest idea.
So what is twitter?
Basically …
… I'd say twitter is just another tool to communicate with other people. You can "follow" other people and this way the messages they write will show up on your home page and their profile will be added to your list of "tweeters". By using @ in your messages you can direct messages to another tweeter. For example, writing @gertmellak hi gert would send the message "hi gert" to my twitter account @gertmellak. Every message sent this way will show up on your twitter home page. In case you want to contact a tweeter who is following you directly, you can send them direct messages.
In order to start using twitter, you should at least be familiar with the usage of the following commands:
DM – to send a direct message to a tweeter
@<username> responds to a user (e. g. @gertmellak hi gert)
RT – retweet (forward a tweet of another tweeter)
Technically …
… twitter is a microblogging platform and consists of a text field where twitter users (tweeters) can write their messages (tweets), a "follow" button (you will see the messages of people you're following on your home page on twitter), and the home page where your messages and the messages of people you're following will show up.
Theoretically …
… when writing tweets you are answering the question "What are you doing?" – maybe therefore there are people really tweeting about when they're going for coffee or walking the dog. It's like opening your window at home and screaming "I'm going to have coffee now", so that your neighbours know about it.
Practically …
… twitter is what you make of it. I've seen fellows like @chrisbrogan live-tweeting at press conferences using twitter as some sort of "twournalist" (twitter journalist), others use it as a notebook to have links they find interesting available on the web.There is even a group of people using twitter to lose weight tweeting everything they eat and this way manage to eat less things that are unhealthy.
It's all about the community
I believe that the main purpose of twitter is to allow you to find people interested in the same things you are – almost instantly, following them and getting in touch. You would like to get in touch with people interested in football? Search for "football" on search.twitter.com and you will find lots of tweeters who frequently talk about it. Follow them and you will be able to start growing your community almost instantly.
Update:
Just in case you're getting interested and want to know more about twitter now, have a look at the Twitter Dummy Guide written by @duoblogger.